Last Updated on January 5, 2021

If you hate being sick, it's time to try some of the best essential oils for colds and flu. While they don't replace medical treatment, they can speed up your recovery. And in the meantime, they can help you feel better.

Depending on your symptoms, there are several different essential oils to try. Or you can blend them together for maximum results.

Diffusing oil is one of the most popular ways to treat congestion. Even if you don't have a diffuser yet, put a little oil in a bowl of hot water and breathe in the steam.

Moreover, you can add a few drops of food-grade oil to hot tea. Or you can mix a little essential oil with a carrier oil to make a homemade vapor rub.
Best Essential Oils for Colds & Flu (2023 Update)
We selected the top essential oils for treating colds and flu and reviewed them here for you. We hope our article helps you find what you need today.
Rocky Mountain Oils – 100% Pure Immune Strength Essential Oil Blend
Rocky Mountain Oils combines eucalyptus, ginger, nutmeg, thyme, rosemary, oregano, orange, mandarin, lemon, cinnamon, and clove to make their Immune Strength blend. It smells deliciously spicy as it cleans the air around you. They suggest adding 5 to 10 drops of the oil for every 100 mL of water. Or you can apply it to your skin if you dilute it by adding 1 to 3 drops per half teaspoon of carrier oil.
Rocky Mountain Oils – Flu Time
Finally, there's also Flu Time from Rocky Mountain Oils. The highlights include peppermint, frankincense, cinnamon, lime, ginger, and spearmint in a base of fractionated coconut oil. Since it's pre-diluted, you can apply it directly to your skin.
The aroma reduces stress and increases physical energy. Massage it into your chest and neck to feel better when you're under the weather.
Rocky Mountain Oils – 100% Pure Essential Oil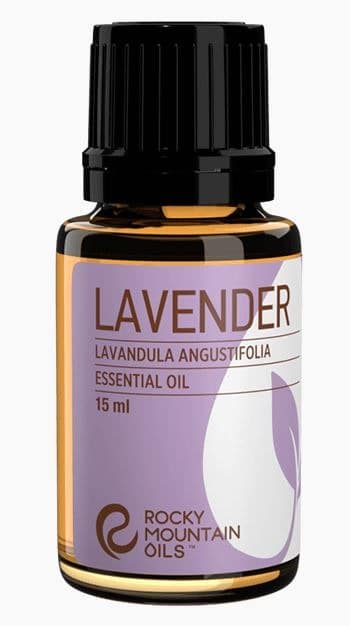 One of the most indispensable essential oils to have on hand is this one. Not only can it help you relax, but it also has anti-inflammatory and antiseptic properties. It can help you breathe better and it soothes tense muscles as well.
As we mentioned earlier, Rocky Mountain Oils performs extensive testing to ensure that each of their products meets rigid standards for quality and purity.
Rocky Mountain Oils – 100% Pure Lemon Essential Oil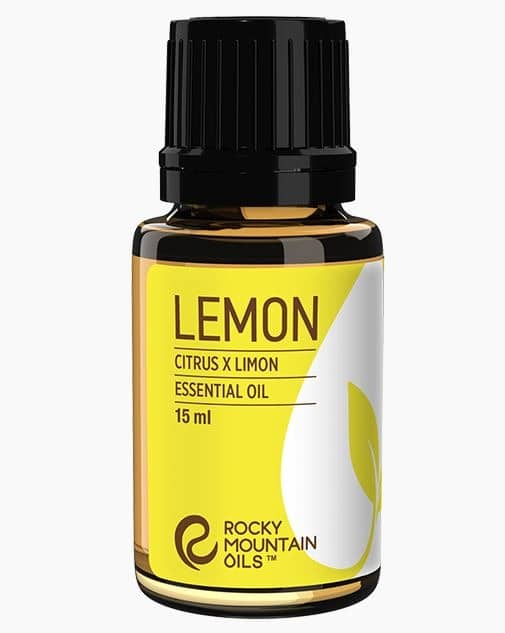 Lemon oil kills viruses and bacteria. It also serves as an excellent decongestant. The scent alone is enough to brighten your mood, too.
Diffuse it to freshen up the air in your home. Or put a couple of drops of food-grade oil in your tea to soothe a sore throat.
Rocky Mountain Oils guarantees that their lemon essential oil comes from GMO-free organic sources. It's also tested by gas chromatography, mass spectrometry, and refractive index to ensure its purity. Finally, a chemist performs organoleptic testing to make sure the oils perfect.
NOW Foods Essential Oils Peppermint — 4 fl oz
NOW Foods sells a large bottle of peppermint essential oil for a very reasonable price. They steam distill the oil from the leaves of the mint plant. Furthermore, they run regular tests to ensure quality and purity.
If you've got a stuffed-up nose and a headache, you need peppermint to relieve the pain. It can also reduce fever and alleviate congestion in your chest. The strong tingling sensation it creates on the skin may be too much for some people, so plan on diluting the peppermint with almond or coconut oil.
Peppermint also disinfects surfaces, another attribute that's handy during flu and cold season.
US Organic 100% Pure Chamomile (German) Essential Oil – USDA Certified Organic
US Organic uses pure USDA-certified organic steam-distilled chamomile for their essential oil. When you compare German chamomile to Roman chamomile, you'll notice they have different aromas and different colors. German chamomile smells like hay and looks blue. It blends well with lavender, lemon, bergamot, and geranium.
When you have body aches from the flu, diffuse German chamomile or massage it with a carrier oil on the sore spots. Some people enjoy adding a few drops to a warm bath.
doTERRA Oregano Essential Oil
doTERRA's oregano oil isn't just for cooking. It gives the immune system a boost, helps with digestion, and aids with decongestion. The components that do most of the work are called thymol and carvacrol, which are phenols (cleansing agents). Since it's very rich in phenol, only diffuse a couple of drops at a time. Also, be careful to dilute it with another oil like jojoba, almond, or coconut.
ArtNaturals 100% Pure Eucalyptus Essential Oil
Eucalyptus oil has a strong woody scent that clears out congested sinuses. It's a natural expectorant, too. Many people diffuse it to ease breathing when they're sick. Of course, it's a primary ingredient in commercial vapor rubs and cough drops.
ArtNaturals offers 100% satisfaction guarantee on their eucalyptus essential oil. It's safe to diffuse or rub on the skin if you dilute it with a carrier oil.
Plant Therapy Top 6 USDA-Certified Organic Essential Oils Set
Instead of purchasing individual oils, you could save money by getting this starter set. Plant Therapy includes six favorites in 10ml bottles: eucalyptus, peppermint, lemon, tea tree, and sweet orange. All are made from USDA-certified organic sources.
Breathe Essential Oil Blend 10ml by Prime Natural
On the other hand, instead of mixing your own blend, try this one from Prime Natural. It's called Breathe because it relieves congestion and stuffiness.
The formula includes peppermint, eucalyptus, lemon, tea tree, bay, and cardamom oils. The mixture has a spicy fragrance that clears away toxins and relieves inflammation. Feel free to diffuse it into the air or rub it on your chest and throat.
The primary ingredients are GMO-free and the oil itself is therapeutic-grade and on adulterated. It's made in the USA in an FDA-registered facility. Furthermore, it comes in a dark amber glass bottle with a dropper.
Plant Therapy Sniffle Stopper Essential Oil
Plant Therapy makes the Sniffle Stopper oil specifically for children aged 2 to 10 years. It's designed to relieve congestion from allergies, asthma, and illness. It contains spearmint, cedarwood, cypress, spruce-hemlock, fir needle, and Rosalina.
The blend was formulated by Robert Tisserand who runs organoleptic tests on each oil before they are examined by a third-party laboratory as well. Then the final product is bottled in Idaho. If you have any questions, contact the company's certified aromatherapists for more information.
Plant Therapy Immune Aid Synergy Essential Oil
Plant Therapy created the Immune Aid Synergy oil to improve respiratory function. It makes breathing easier whether you're sick from allergies or the flu. It's comprised of peppermint, eucalyptus, pine, spruce, cypress, and marjoram oils. Add it to a carrier oil and massage it on your chest or diffuse it to clear up congestion.
Dr. Schulze's | Air Detox
The Air Detox oil from Dr. Schulze features eucalyptus, lemon, grapefruit, lime, and orange essential oils. It has a bright and cheerful aroma that protects against airborne bacteria and viruses. Spritz it into the air to lessen stuffiness and lighten up the mood.
doTERRA Frankincense Essential Oil
Frankincense oil has been used for centuries to treat illness. It has a calming fragrance, plus it fights bacteria and viruses and lessens inflammation. It's excellent for diffusing or rubbing into the skin. Some users take it internally to shorten a cold.
NOW Cinnamon Cassia Oil
Cinnamon essential oil (especially when combined with clove and orange) can fight off viruses. It soothes and warms and speeds up circulation to help your body feel better faster.
Also, take note that this is cinnamon cassia oil, not Ceylon. It was steam-distilled from the plant's twigs and leaves.
NOW Solutions White Thyme Essential Oil
You may wonder why NOW Solutions specifies that this is white thyme essential oil. That's because it's a re-distillation of red thyme oil. It's less expensive but has a lesser amount of phenols than red thyme.
Although it's not as costly, this oil is potent for fighting viral and bacterial infections. Diffuse it to enhance oxygenation your body and kill off microbes in the air. It will help open up your airways.
Related: Best essential oils for lip balm: Reviews & buyers guide
Conclusion
In conclusion, we hope you discovered something to help you feel better fast. If you enjoy natural solutions, give the top essential oils for colds and flu a try. They can boost your immune system and ease your breathing. Get well soon!
Categories: Aromatherapy