Last Updated on January 5, 2021

Whether you've recently lost weight, given birth, or are simply getting older, one of the most frustrating changes to your body during this time can be stretch marks, visible scarring, or a general loss of elasticity in your skin. With a multitude of remedy options out there, it can be difficult to decide which method is the best fit for you and your goals.

Walking down the aisles of your local pharmacy, you'll find a myriad of creams, gels, and supplements that claim to aid in skin tightening- but what if we told you there's a healthier (and just as effective) alternative? If you haven't yet considered using essential oils, now is the time to start. Not only are they beneficial to the mind and body, but they smell great too!

To aid you in the search for softer, smoother, and more beautiful skin, we've curated a list of the best essential oils to get you started. These extracts are hydration powerhouses that have the ability to naturally stimulate cell regeneration, thus purifying and reviving your skin to its fullest potential.

NOTE: Be sure to review our Frequently Asked Questions at the bottom too; we've provided some helpful additional information that will ensure you're looking and feeling your best in no time!
Best Essentials Oils for Skin Tightening – 2023 Reviews
Neroli
The crisp scent of Neroli essential oil is citrusy, with noticeably spicy floral facets. Because of its common usage as an ingredient in highly-effective creams, lotions, and massage oils, this extract tops our list as the #1 recommendation for those who are unsure which essential oil might be "best" for them.
Whether you're looking to reduce the signs of aging, lessen the appearance of scars and stretch marks, or just treat your oily/acne-prone skin, it's hard to go wrong with Neroli!
Along with boosting the natural process of cell regeneration, users also get to experience how impressive it can be as an antidepressant and sleep aid, as well as a tool for relieving headaches, high blood pressure, and more.
Pros:
It's the best essential oil for overall skin tightening and imperfection correction.
It can assist with relieving an array of mental ailments such as anxiety, stress, and depression.
The scent of Neroli blends extremely well with nearly all other floral and citrus-based oils.
Cons:
It takes a near metric ton of bitter orange blossoms to make just one quart of this oil, so you'll quickly notice that reflected in the price. Thankfully, a little bit goes a long way.
Lavender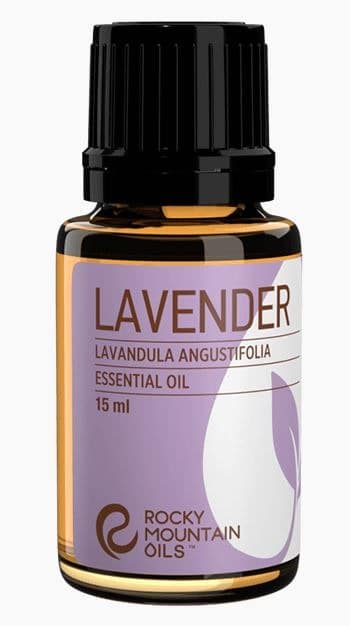 The calming scent of Lavender essential oil can best be described as the perfect balance of earthy, sweet, and floral. Rich in antioxidants, it's the ability to repair skin cells that makes it one of the most popular oils on the market.
Aside from its usage as a skin rejuvenator, this scent is additionally well known for its antibacterial properties and more- it promotes relaxation and can be used as an assistant in the treatment of anxiety, depression, insomnia, nausea, headaches, and menstrual cramps.
While some people may only think to apply it topically, we also recommend putting a few drops into your next tub of bathwater to experience its full effects.
Pros:
It's calming properties make it optimal for massages, baths, and sleep aromatherapy.
Being one of the most widespread and versatile essential oils has its advantages; you'll quickly see it's one of the easiest to find on and offline.
It is a relatively inexpensive extract compared to its counterparts.
Cons:
While it may treat headaches for some people, inhaling too much can lead to a headache in others.
Jasmine
The romantic scent of Jasmine essential oil is richly sweet and warmly floral. While promoting blood circulation, wound-healing, and skin hydration, it also assists with lowering overall blood pressure and improving gastrointestinal health.
This intoxicating extract is even used as an ingredient in many of the world's most well-known fragrances, and you may be surprised to hear that it's found in a multitude of desserts and liquors too!
Apart from it's healing and aphrodisiac properties, aromatherapists agree Jasmine's additional advantages include use as a mild sedative, lowering anxiety, and decreasing menopause symptoms.
Pros:
Popular for its secondary usage as an aphrodisiac.
It offers a variety of hydrating benefits.
This scent pairs surprisingly well with most other scented oils.
Cons:
Similarly to Neroli, the extraction process for Jasmine is a difficult one. It requires over a thousand petals to make just *one* mL of Jasmine essential oil, so the cost for a bottle can be quite high.
Myrrh
The cooling scent of Myrrh essential oil is characterized as sweet, smokey, and earthy. Extensively used in Ayurvedic and Chinese medicine, this ancient extract is not only used to encourage the restoration of skin cells, but also to treat wounds by combatting pain and swelling.
Studies have even shown that its antioxidant properties are more effective at reversing the damage made by free radicals than Vitamin E! Speaking of free radicals- did you know that if you combine Myrrh oil with sunscreen, it can significantly decrease your chances of sunburn?
When used purely for aromatherapy, other noteworthy benefits include the ability to decrease cold symptoms such as cough and sore throat.
Pros:
It's proven to not only reverse, but also prevent skin damage from the sun.
Myrrh is one of the most widely-used essential oils in scientific studies.
It blends exceedingly well with Frankincense essential oil for double the benefits.
Cons:
It should be avoided by children, people currently taking blood thinners, and women who are pregnant or breastfeeding.
Frankincense
The aromatic scent of Frankincense essential oil is somewhat piney, with overarching notes of citrus and spice. Another friend of Ayurvedic and Chinese medicine, it's been used for hundreds of years as both a skin oxygenator and moisturizer (which in turn increases elasticity), as well as an anti-arthritic, anti-irritant, anti-depressant, and overall calming agent.
Upon further research, we also discovered Frankincense can be used as an aid for asthma symptoms, and recent studies have gone as far as to prove it has the ability to fight Crohn's disease and certain types of cancer!
For a greater likelihood of noticeable results, aromatherapists recommend mixing this extract with its historical sibling- Myrrh oil.
Pros:
It can be ingested in small doses (1 drop of oil for every 4 fluid oz) to promote gut health.
Available as a treatment option for a multitude of anxiety-related conditions.
It's one of the oldest and most widely-proven natural topical treatments for skin imperfections.
Cons:
It's among the pricier options in this list, due to a combination of low supply and high demand within the extraction market.
Frequently Asked Questions
Is it safe to apply essential oils directly onto my skin?
The answer to this varies from one oil to another, and because not everyone's skin will react the same to certain extracts, we highly advise mixing your chosen oil with what is called a "carrier oil". And as a bonus perk, this method will also give you double the usage! NOTE: Always do a patch test before applying anything to larger areas of your skin.
What is the most effective way to use essential oils for skin tightening?
We recommend combining 20-30 drops of your essential oil with 6 teaspoons of a carrier oil, then massage it into your skin for 5-10 minutes. If you'd like to make it into a thicker consistency for later use as a lotion, try pre-mixing your combo and storing it in the fridge; the oils will react to the lower temperature and eventually create a paste-like consistency.
Is there a limit to how often I can use essential oils?
While there is no definitive maximum number of uses before it's considered "unsafe", it is not recommended to apply essential oils more than 2-3 times a day. Also remember to combine your chosen extract with a carrier oil so that the concentrates are less likely to cause irritation.
What is a "carrier oil"?
The term "carrier" refers to how this secondary oil assists your potent essential oil by safely "carrying" the nutrients to your skin. Although there are many carrier oil choices to choose from, some of the most popular are coconut, jojoba, olive, argan, sunflower, and sweet almond. In regards to how much of the carrier you should use for dilution, guidelines advise between 20-30 drops of essential oil for every 6 teaspoons of carrier oil.
How do I know which carrier oil I should use?
Firstly, decide which part of your body you'd like to address and determine what type of skin you have. Here's our suggestions based on a few common needs:
If your biggest problem area is your face or neck (or if you have acne-prone skin) we recommend using jojoba oil, as it absorbs easily and won't clog your precious pores.
Is dryness a common issue for you?
Try olive oil; it will provide the extra moisture that your skin so desperately craves.
With sensitive skin that is prone to irritation, the safest options for you will be argan oil and sunflower oil, which both contain the extra vitamins needed to soothe inflammation.
If you don't have much preference and are simply looking for the easiest choice, coconut oil and sweet almond oil are both great options!
Recommended Reading:
Related Articles
16
Jul
If you are a serial lip balm user AND you love essential oils, making your own natural lip balms is a no-brainer. Essential oils can bring amazing benefits and therapeutic properties to smooth, moisturize and plump the lips. As well[...]
02
Jun
Luscious Lavender! One of the world's favorite essential oils that doesn't only smell incredible, but brings a whole host of health benefits for the body and mind. Whether you are a regular essential oil user, or just getting started in[...]
02
Jun
Whether you use essential oils religiously, or have just started discovering their benefits, it can be hard to know which oil supplier to use. There are loads of different brands out there and they all claim to sell amazing essential[...]
Categories: Aromatherapy