Last Updated on
If you have sensitive skin, even something as simple as washing your clothes can become a challenge. Laundry Detergents contain substances to clean, deodorize, and sanitize your clothes.
While this is great for keeping your clothes looking clean and fresh, the chemical scents and dyes can irritate delicate skin, especially that of children and babies. And this can cause your skin to become itchy, irritated and red.
As your skin comes into contact with your clothes every single day, this can be a daily problem that is best avoided. So if you or your family have sensitive skin, what is the answer? Well, don't worry!
There are plenty of specialist laundry detergents out there that are designed for people like you! These are usually dye and perfume-free and leave your clothes shiny and clean WITHOUT agitating the skin.
Editors Choice:
We have searched the market and listed our top ten favorites here below. Don't waste any more time being uncomfortable in your skin, and take the simple leap today!
10 Best Laundry Detergents for Sensitive Skin (2020 Update)
1. Persil ProClean Power-Liquid Laundry Detergent, Sensitive Skin
Let's start with the superstar of laundry detergent brands— Persil. The Persil ProClean Power-Liquid Detergent is 100% dye-free and perfume-free making it super gentle on skin.
It still smells fresh though and uses deep-cleaning technology to unlock stain-fighting powers. Wave goodbye to even the deepest stains and say hello to brightened and dazzling clothes. What's great about the Persil ProClean is that it is also really budget-friendly and you get a lot of bang for your buck.
The smallest size comes in a 100 fluid ounce bottle, enough for 64 loads! It has a low-suds, clean-rinse formula that works well in pretty much any washing machine, including High Efficiency (HE) machines. It is also ideal for both colors and whites, great for the family.
Features:
100% dye and perfume free
100 fluid ounces
64 loads
Pros:
Hypoallergenic and dermatologically tested
Fights tough stains
Great value for money
Cons:
Some people received a package where the detergent had saturated the box during shipment
Some people don't like the low-suds formula
2. All Liquid Laundry Detergent, Free Clear for Sensitive Skin
This laundry detergent brand is recommended as number 1 for sensitive skin by dermatologists, allergists and pediatricians! All's Free Clear detergent removes 99% of everyday allergens and seasonal allergens so you can say goodbye to those daily irritations and itches!
It eradicates everything from dust mite matter, dog and cat dander, and pollen. It also has a super-concentrated formula with 2 times more power than their regular detergent.
That means you get double the deep clean, without harshness on the skin! It is safe for all standard washing machines including HE machines! It is amazing value too, one bottle of 82.5 ounces is budget friendly and lasts for a whopping 110 loads.
Features:
100% free of dye and perfumes
82.5 fluid ounces
110 loads
Pros:
#1 recommended brand
Hypoallergenic and gentle on skin
Super-strength cleaning
Cons:
Avoid contact with eyes as can irritate
Some people found the packaging design was easy to spill
3. Tide Free and Gentle HE Laundry Detergent Liquid
If you have eczema or psoriasis and find standard laundry detergents irritating, look no further than Tide's powerful Free and Gentle detergent. This awesome liquid detergent is free of phosphates, dyes and perfumes and the first product to be recommended by both the NEA and NPF (National Eczema Association and National Psoriasis Foundation).
It is completely gentle on sensitive skin while leaving your clothes soft and stain and odor-free. Got hard water?
This product is perfect as it contains sodium citrate that acts as a water softener and helps with cleaning. Whatever washing machine you have, don't worry. This detergent is specially designed for both regular and High Efficiency machines.
Features:
Dye, perfume and phosphate free
64 loads
Pros:
Dermatologist recommended
Great for people with eczema and psoriasis
Perfect for hard water
Cons:
Some people found that the packaging wasn't spill-proof
Some people didn't like the scent
4. Arm & Hammer Sensitive Skin Free & Clear Liquid Laundry Detergent
If you are looking for a great value pack of laundry detergent that will deep clean your clothes, be cost effective AND not irritate sensitive skin, check out the Arm & Hammer Sensitive Skin Laundry Detergent.
It does it all, lasting for 140 loads of washing! The special formula is designed to be gentle on skin, and it is also safe for septic systems and even better, it is biodegradable.
It works a treat in any washing machine, including more energy efficient HE models with its clean-rinse and low-suds formula. It truly frees your clothes of odors and stains, as it includes special agents that trap dirt in the water, not letting it get transferred back onto your clothes!
Features:
Perfume and dye free
210 fluid ounce bottle
140 loads
Pros:
Dermatologist tested
Biodegradable
Economical size and price
Cons:
Some people thought it took a long time to pour
Some people found the package leaked in delivery
5. Seventh Generation Concentrated Laundry Detergent, Free & Clear Unscented, Pack of 2
This double pack of sensitive skin laundry detergent from Seventh Generation means double the clean clothes, but none of the irritation! It uses a triple-enzyme formula to remove tough stains.
It also doesn't have added water which means that the super concentrated liquid detergent washes 53 loads per bottle! But as well as being a super-effective stain remover and fabric freshener, the detergent has no fragrance, no dyes and no artificial brighteners.
In fact it is USDA certified and uses all plant-based ingredients meaning it is great for you and the planet!
Features:
Perfume and dye free
Pack of 2
Each 40 ounces
Each 53 loads
Pros:
96% Biobased
Concentrated formula means less plastic packaging
Powerful stain-fighting power
Cons:
Some people didn't like that there was no scent
It is possible to get cheaper detergents on the market
6. Earth Friendly Products ECOS 2X Hypoallergenic Liquid Laundry Detergent, Pack of 2
If you want to be kind to the earth as well as your skin, look no further than the ecological Earth Friendly ECOS Hypoallergenic Liquid Laundry Detergent and incorporated softener. It is made with plant-powered ingredients and is totally biodegradable. Sensitive skin get ready!
This product is dermatologist-tested as well as hypoallergenic. The formula is pH balanced and therefore it is super gentle on skin and safer for people, pets and the planet. It also brightens whites and removes tough stains with ease.
Love your detergent to have an amazing scent? Look no further, this one uses natural Lavender essential oil to bring a fresh, floral scent to your clothes without irritating sensitive skin. Use in any machine including HE machines.
Features:
Hypoallergenic
Pack of 2
Each 50 fluid ounces
Each 100 loads
Pros:
Plant powered
Naturally Lavender-scented
Made in the USA
Cons:
Some people needed extra help to remove the very toughest stains
Some people prefer to just buy one at a time
7. Babyganics Liquid Baby Laundry Detergent
If you have a baby or small children, you might be looking for a laundry detergent you know is 100% safe on their skin. Try the Babyganics non-allergenic and fragrance free detergent, specially designed for the sensitive skin of babies!
It is formulated without sulfates and uses plant and enzyme power to still clean thoroughly and tackle stains. It is triple-concentrated so you need just half a cap for a standard load and you don't have to get as bulky a bottle as some other brands. If you have stubborn stains you can also use the detergent to pre-treat these before washing!
Features:
Fragrance and dye free
60 loads
Pros:
Great for babies and childrens' skin
Triple concentration
Cons:
Some people thought the cap and packaging were badly designed
Pre-treating stains can be messy as you need to pour the detergent out and rub it in
8. Tide Free and Gentle Laundry Detergent Pods
Do you prefer laundry pods to liquid detergent? Tide brings you 81 hypoallergenic and unscented detergent pods that are gentle on skin! Just throw one pod in with your laundry load and voila!
An instant detergent, stain remover and brightener, all in one! Pods bring great results without any mess or fuss, say goodbye to measuring the correct amount of detergent or messy spills.
As well as deep cleaning your clothes and leaving them bright, fresh and clean, the Tide Free and Gentle Pods are specially designed for sensitive skin.
They don't irritate and they are even dermatologist-recommended. They are the perfect choice for low-maintenance people with delicate skin.
Features:
Completely free of dyes and perfumes
81 detergent pods
Pros:
3 in 1 pods for detergent, stain remover and brightener
Hypoallergenic
Outperformed leading detergent on 10 different stains
Cons:
For larger loads you may need 2 pods
Some people experienced pods not dissolving fully in their load
9. Purex Liquid Laundry Detergent, Baby Soft
Another specialist 'baby-approved' detergent here. Purex's special formula has an extra-light fragrance that is mild enough for babies and children. It is totally hypoallergenic and dye-free meaning that the formulation is completely gentle and safe for you and your baby.
This liquid detergent is also extra-concentrated so there is twice the cleaning power in every drop. This means there is less plastic packaging which is better for the environment.
It also means every bottle is easier to pick up and handle! The detergent is also amazing on your clothes. It leaves them fresh and clean and super soft with a gentle scent. This pack comes with 2 bottles, so it will last double the time!
Features:
Hypoallergenic
Pack of 2
Each 82.5 fluid ounces
Each 110 loads
Pros:
Gentle and mild enough for your baby
2 x concentrated formula
Easy-to-handle bottle
Cons:
Some people prefer a stronger scent
Some people found their bottle started leaking
10. BioKleen Natural Laundry Detergent Liquid
Want a detergent that is totally safe for kids and pets? Try the BioKleen Natural Laundry Detergent that cleans even the toughest stains, while being totally safe and gentle for the most sensitive skin. It has triple concentration making it super effective and easy to handle.
This detergent is eco-friendly and non-toxic. It uses plant-based ingredients and has no artificial colors or preservatives which means it is not as harmful to the planet as many products, having no negative effects on rivers, plants or other wildlife.
As it is free of metasilicates, borax, alcohol and caustics, it also doesn't irritate the skin. It contains Grapefruit-Seed and Orange extracts which are natural and create the light and refreshing scent.
Features:
Non-toxic detergent
150 fluid ounces
300 loads
Pros:
Eco-friendly
Great for sensitive skin
Made in the USA
Cons:
Some people found clothes were not left as clean as with other detergents
Some people received a package that leaked in transit
What kind of laundry detergent is best for sensitive skin?
There are plenty of laundry detergents that will not aggravate sensitive skin. Check out products that are fragrance and dye-free as these often contain chemicals that can irritate the skin. Also look for products that are hypoallergenic, use plant-based products and are marked as safe for babies!
What are the symptoms of detergent allergy?
You think you might have an allergy to your detergent, but what are the symptoms? A red rash, itching, bumps on the skin, burning, swelling or blisters can all be signs of a detergent allergy.
What laundry detergent is best for eczema?
If you suffer with eczema, your laundry detergent could be making it worse. Chemicals in the product can further irritate skin that is prone to eczema. Try using a hypoallergenic, gentle, chemical and fragrance-free formulation to keep your skin calm and soothed.
Conclusion
So there you have it, 10 of the top laundry detergents for sensitive skin. If you are getting itchy skin or allergic reactions to your clothes, there is an easy solution. Choose any of the sensitive formulas above and stay clean, fresh and comfortable always.
More Sensitive Skin Products:
Related Articles
View All Posts
07
May
It's a Catch-22. To prevent a flareup, you need to wear sunscreen. But some solar creams seem to make your condition worse. They have ingredients that trigger more flushing. You might even end up with pimples on top of the[...]
05
Mar
One of the easiest ways to keep your complexion healthy is to use one of the best night creams for sensitive skin. That's because your skin repairs itself while you sleep. Nutrient-rich night creams restore moisture, firm up texture, and[...]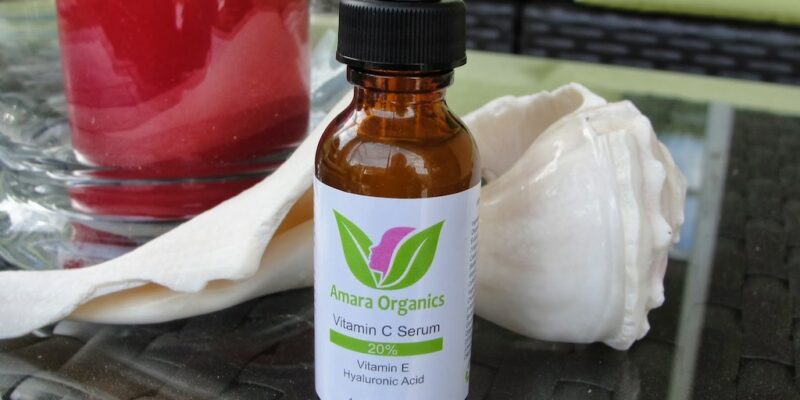 23
Feb
Would you like to have a brighter complexion? Perhaps smaller pores, healthier skin, and fewer fine lines, too? Then you need the best vitamin C serum for oily skin. Topical Vitamin C (ascorbic acid) firms your skin by building collagen.[...]