Last Updated on
If you're struggling to hide dark spots, also known as hyperpigmentation, let us help you get rid of them instead!
Age spots, melasma, acne scars, skin discoloration, and post-inflammatory marks are all very common. But you can fade them or even erase them with the right tools.
The problem is that a lot of the products on the market are just not effective. That's why we put together this buying guide. Read our reviews to choose the best skin lightening creams for hyperpigmentation that actually work.
Whichever skin lighteners you try, be sure to use sunscreen to protect your skin from darkening again. Also, remember to moisturize to protect against irritation as some of these methods can be drying to the skin.
We've chosen the best skin lightening creams for hyperpigmentation and reviewed them in this article. Some rely on hydroquinone to bleach the skin. Others approach the problem by exfoliating or increasing new skin cell production. Still, others lighten skin tone with natural ingredients like kojic acid.
Best Skin Lightening Creams for Hyperpigmentation (2020 Update)
1. Paula's Choice RESIST Triple-Action Dark Spot Eraser Bleaching Cream
Paula's Choice dark spot eraser contains the bleaching agent 2% hydroquinone plus 7% glycolic acid to exfoliate the skin gently. As a result, it lightens hyperpigmented areas on the face, chest, and hands.
Moreover, it's safe for dry, normal, and oily skin. It lacks artificial fragrances, parabens, and harsh preservatives and it's also cruelty-free.
This lightweight lotion is designed to be used twice a day on trouble spots. Then you should see a change in color within a few weeks.
2. Dermalogica Pure Powerbright TRX C-12 Serum
Instead of a spot treatment, Dermalogica's C-12 Pure Bright Serum is made to brighten large areas of skin, not just spots. The sheer, fragrance-free formula needs to be applied twice a day for a few weeks to make a difference.
This topical treatment exfoliates the skin with phytic acid while algae, oligopeptides, and zinc glycinate fade hyperpigmentation. It does not contain hydroquinone, parabens, or artificial dyes either.
3. Dermalogica Powerbright TRX Treatment Kit
Dermalogica's Powerbright TRX travel-size kit lets you try the C-12 Serum, the night cream, and the daytime sunscreen. These three products work together to clarify uneven skin tone and brighten the skin.
4. Eve Lom Brightening Cream
Eve Lom's Brightening Cream doesn't bleach dark spots. Instead, it evens skin tone and brightens color while it moisturizes. It was created by the famed facialist of the same name.
It contains a proprietary technology called Dermapep that blocks pigment production. Dermapep is patented as a skin lightening complex in Korea. It's reported to be more powerful than kojic acid or Arbutin for brightening.
But this rose-scented cream also has traditional Chinese remedies that rejuvenate and fight against signs of aging. Finally, it increases skin's suppleness with allantoin and sodium hyaluronate.
5. La Roche-Posay Pigmentclar Dark Spot Cream Face Serum with LHA
The Pigmentclar serum won a Latina Beauty Award in 2014 due to its ability to minimize the appearance of dark spots. It contains lipo-hydroxy acid (LHA) to exfoliate, and ferulic acid plus Phe-Resorcinol that fade hyperpigmentation.
Like all products from La Roche-Posay, this one was tested to be safe for sensitive skin. The lightweight texture also protects against dryness. Plan on applying this product in the morning. Then maximize its power with the next serum below at night.
6. La Roche-Posay Mela-D Pigment Control Serum
La Roche-Posay's Mela-D serum is a dark spot treatment that one of the Genius Award from Elle in 2012. You only need to use it once daily before bed. As you sleep, it smoothes the skin as it exfoliates with Lipo-hydroxy acid and glycolic acid. But it also contains Kojic acid to whiten areas with excess pigment.
7. Jolie Advanced Lightening Cream With 2% Hydroquinone
Jolie's 2% hydroquinone skin pigmentation cream is gentle enough to use on your face and neck. Not only does it diminish the appearance of dark spots and freckles, but it also prevents excess melanin production in the future.
The lightweight cream is free from parabens. But since hydroquinone can be quite drying, the formula protects your skin with moisturizers like glycerin, aloe, and cucumber seed oil. Moreover, if you use it twice a day, you might see a difference in as little as two weeks.
8. Eucerin Even Brighter Pigment Reducing Day Cream
Eucerin's pigment-reducing day cream doesn't just diminishe dark spots, but it also protects against damage from the sun. It has SPF 30 protection, and it moisturizes your skin, too.
This skin lightening cream uses B-Resorcinol to reduce hyperpigmentation. Additionally, the Glycyrrhetinic acid boosts cell repair to fight premature aging. Users say it works gradually without irritating their skin.
9. LilyAna Naturals Vitamin C Serum with Hyaluronic Acid for Face and Eyes
The Vitamin C serum from LilyAna Naturals brightens your face while it revitalizes your skin. Not only does it even out skin tone, but it also increases collagen to diminish wrinkles. It's also mild enough to use both morning and night.
The quick-absorbing formula is free of parabens and artificial dyes and fragrances. Instead, it contains aloe, MSM, jojoba oil, hyaluronic acid, and other natural extracts to promote healthy skin.
10. Porcelain Skin Whitening Serum Hydroquinone Kojic Acid Glycolic Acid
The 2% hydroquinone in Porcelain Skin's Whitening Serum reduces the appearance of melasma and other forms of hyperpigmentation like age spots and acne scars. Trials showed that 80% of the users saw an improvement in 6 weeks. Also important, there are no artificial fragrances or parabens in the bottle.
But there are other skin brightening ingredients in the formula, too. The kojic acid inhibits melanin while glycolic acid increases cell turnover. Finally, the addition of licorice root soothes the skin and protects it from redness. If you aren't satisfied with results within 45 days, contact the manufacturer for a refund.
11. Admire My Skin 2% Hydroquinone Dark Spot Corrector for Face and Eyes
Admire My Skin makes this dark spot corrector for face and eyes with 2% hydroquinone plus exfoliants that diminish hyperpigmentation. The other active ingredients are salicylic, azelaic, kojic, and lactic acids plus Vitamin C. The cream is made to be used once or twice a day. And the goal is for you to see results within four weeks.
12. BREMENN CLINICAL Dark Spot Eraser
Bremenn Clinical's spot treatment may visibly fade dark patches within minutes after application on the hands, face, or neck. Just apply it twice a day. Over time it diminishes blemishes up to 30%. Then it also prevents the formation of new dark spots. If you find that the dark spot eraser isn't working for you, contact the manufacturer for a full refund within 30 days after purchase.
13. Amara Organics Retinol Serum 2.5% with Hyaluronic Acid & Vitamin E
Amara Organics combines 2.5% Retinol with moisturizing ingredients to prevent dryness and irritation. Not only does their serum brighten tone, but it also reduces fine lines and improves texture within twelve weeks. If you aren't satisfied, they offer a 100% money-back guarantee.
The Retinol plus green tea and Vitamin E fight premature aging by boosting collagen and repairing elastin. It also prevents acne breakouts and diminishes blackheads by unclogging pores. Furthermore, the gentle serum is safe for the whole face, even around the eyes. It's also free from parabens and artificial dyes and fragrances.
The moisturizing components include organic jojoba oil and hyaluronic acid that hydrate the skin. But there's also aloe, Vitamin E, and other organic extracts. Finally, instead of drying alcohols, there is witch hazel to tone the skin naturally.
What is skin bleaching?
Skin bleaching is accomplished with hydroquinone (1). The FDA recognizes it as safe to use as directed. Moreover, it treats skin regardless of the cause, whether it's from sun damage, acne scars, or melasma.
But there are other ways to lighten skin, too. That's good news since you'll want to stop applying hydroquinone if you haven't seen results after six months.
Of course, you'll need to be careful to only apply skin lightening cream to the dark areas, not to other parts. Then it may take up to a year to see a significant change in the pigmentation.
Other ingredients that fade hyperpigmentation
Besides hydroquinone, you can try the following components that fade hyperpigmentation from any cause. Some of these ingredients prevent unwanted color from happening in the first place. For example, the enzyme tyrosinase affects melanin (pigment) production (2). Therefore, slowing or stopping this enzyme prevents hyperpigmentation.
Bearberry extract
Bearberry extract, also known as Arctostaphylos Uva Ursi leaf extract, contains arbutin. Arbutin stops tyrosinase from creating melanin.
Beta-carotene and Vitamin C
Beta-carotene and Vitamin C stop communication between tyrosinase and melanocytes that form pigment. Vitamin C also promotes younger, healthier skin.
Licorice
Licorice extract stops excess pigmentation, and it also reduces skin inflammation.
Azelaic Acid
Azelaic acid won't lighten normal skin as it only affects abnormal melanocytes.
Kojic acid
Kojic acid slowly but eventually stops overactive melanocytes from overproducing pigment.
Retinol
Retinol, Retin A, and tretinoin exfoliate the epidermis so that pigment-producing melanocytes have less time to darken the skin. But these ingredients can cause dryness and irritation.
Alpha hydroxy acids
Lactic and glycolic acids also exfoliate the skin. Exfoliation helps hydroquinone and other skin lighteners to penetrate and work effectively. But too much exfoliation can end up irritating the skin and cause more hyperpigmentation. Again, this is another reason to follow directions to the letter.
Which skin lightening creams are best for certain situations?
The gold standard tool for bleaching skin is hydroquinone. The maximum concentration you can buy over the counter is 2%. If you prefer to treat hyperpigmentation at home, this is the most effective treatment according to dermatologists. Be sure to follow directions closely as abusing hydroquinone can lead to a skin disorder with darker pigmentation.
If you have stubborn dark spots, hydroquinone is the best weapon available. But it's better for small areas since it can irritate the skin. If you have large areas of uneven skin tone, try skin lightening creams with kojic acid and exfoliating ingredients. Serums with Vitamin C or Retinol can gradually brighten skin tone over time.
No matter what you choose to use, be patient as it can take weeks to months to see a difference.
Conclusion
It's possible to treat hyperpigmentation at home with the best skin lightening creams. We hope you found the one that best matches your needs. Now it will just take time to do its work. In the meantime, please remember to moisturize and use sunscreen.
Popular Articles
View All Posts
23
Apr
Freckles, acne scars, age spots, and melasma: they're all a result of excess melanin. But you have the power to lighten your skin tone. Even out your skin's color by using the best face washes for hyperpigmentation. While a face[...]
16
Feb
A lot of things can discolor your skin: age spots, melasma during pregnancy, and sun damage, for example. But the best face masks for hyperpigmentation fade discoloration. They may also offer anti-aging benefits like firmer skin and deep hydration. While[...]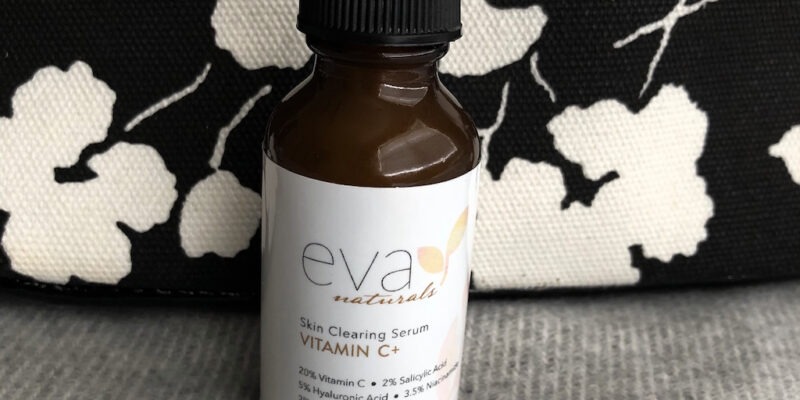 03
Feb
Hyperpigmentation affects most people at one time or another. It doesn't matter if you have light or dark skin tone. Acne scars, sun damage, and melasma are common afflictions. But you can fade or erase the discoloration with one of[...]